Risk management and internal control represent a continuous iterative process implemented in the Company and its controlled entities. On the calendar year horizon, ERMIC processes are implemented within the framework of the corporate internal control and risk management cycle (hereinafter referred to as the ERMIC cycle).
ERMIC cycle is a sequence of interrelated phases comprising the following processes implemented on a recurring basis (see Figure):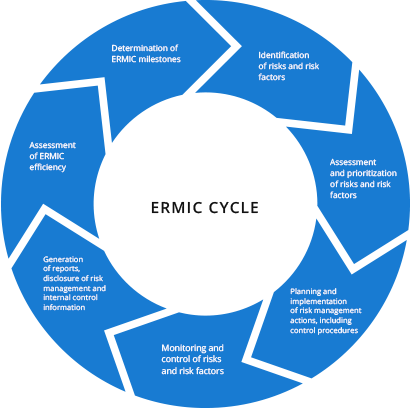 Contents of phases and flow of work within the cycle are described in the Regulations for the business process "Risk Management and Internal Control".